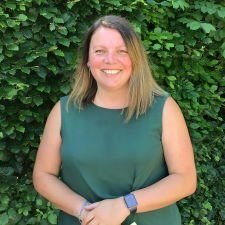 Rebecca Lawton
I was born and brought up in the South West of England before going to University in Sheffield where I met my now husband. We have 2 boys who both attend Prestbury CE Primary School and have thoroughly enjoyed their time here.
Having been a parent here for a number of years, I have helped out with the PTA, running the uniform shop along with another parent. I was also a Midday Assistant here before qualifying as a Teaching Assistant. I have remained at Prestbury ever since qualifying in 2018.
In my spare time, I enjoy travelling and, prior to having my children, travelled far and wide. Nowadays we stay much closer to home, but I am looking forward to exploring further afield again. I enjoy days out and exploring the countryside and its surroundings. I have always been a keen swimmer and this is still my favourite sport.