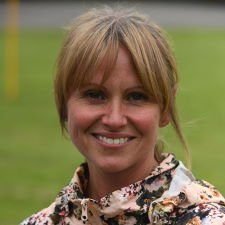 Alison Simpson
Hello there, my name's Alison and I'm a Teaching Assistant.
I work between a one-to-one role, supporting some fantastically amazing children with their individual learning needs and a classroom support role, where I'm privileged to work alongside some incredibly brilliant teachers. I absolutely love working with children. Watching how they learn and grow is the most rewarding feeling. The people I work with are so energetic, thoughtful and kind and absolutely committed to creating a fantastic learning environment for all the children, every single day.
At home, I'm a wife and a mother of two, who enjoys the simple things in life. I love running with my dog Shadow, reading in the garden with a cup of tea, going on a walk with my family or simply just standing still to listen to the birds. My favourite book is, 'The Boy, The Mole, The Fox and The Horse' by Charlie Mackesy, my favourite film is 'Forrest Gump' and my favourite season has to be Autumn.